The full A1 course
Prepare yourself to speak Norwegian with this video course that teaches you the Norwegian grammar so you are ready to speak.
Course certificate
Included
Now also available in a subscription
We have now made it cheaper and more flexible for you who wants to join the A1 course.
What you are going to learn
A few more words about this course
In this course you will learn Norwegian from 0, you will learn this:

-How to introduce yourself
-The verbs and how to use them
-The basic rules of the nouns, adjectives, sentences and other important things you need to know.
-How to speak about you day
-How to order something in a restaurant
-How to tell time
-How to use modal verbs
-Common mistakes to avoid
-Ask someone to hang out

You will also have free access to the A0 course!
After 6 weeks you will already be able to:
Work in a bar or restaurant in Norway
Travel to Norway and deal with important small situations
Speak about yourself and others
Ask someone to hang out
How is it to study with us?

Study from everywhere, whenever you want.
This course is self paced and can be studied from all over the world, take breaks whenever you want, and have fun learning with us.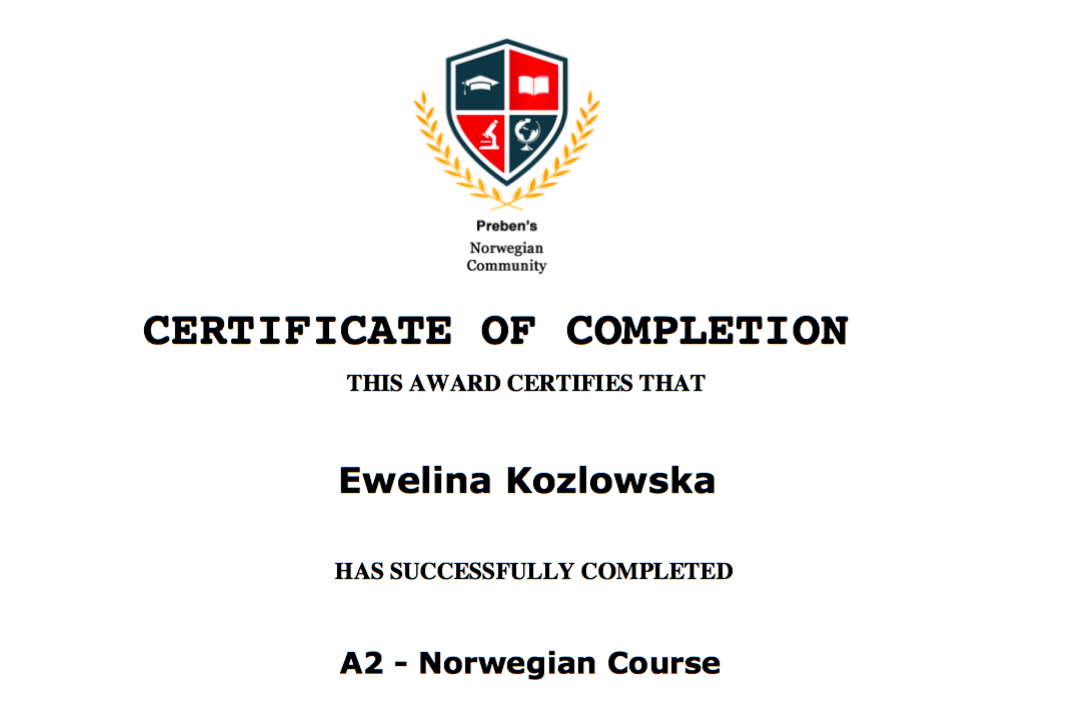 Create opportunities for your life

Knowing Norwegian at a basic level will help you in your career. Show that you are active in learning.

Get a job in Norway

With some jobs, they will only require basic Norwegian, by showing them that you have completed a course can help you get that intervju.
Frequently asked questions
How long do I have access to the course?
With the one time payment, you will have access for the rest of your life, you never lose access. With the membership you will have access as long as your membership is active.
What happens when I am done with the course?
You will have a big understanding of the Norwegian language, and you might even be able to get a small job. It is recommended that you start the conversation lessons to learn applying it to real conversations.
What level do I need to have before joining?
You can start this course with 0 experience with Norwegian. You will learn everything you need in this course.
Will I have a certificate after the course?
Yes, you will of course get a certificate that you can use for you and your career.
We give people more opportunities
(now over 10 000 students)
Thank you Preben! I got a new job in Norway because of you




Tom Rowland


I started to learn with Preben since the beginning and now I work with Equinor, and live in Stavanger


Celine

Thank you Preben, I am now able to speak with my Norwegian boyfriend, I even spoke with his family now. Thank you!


Ari Hernandez

Preben Karlsen
Founder of Preben's Norwegian Community
About
Preben Karlsen is born in Mo i Rana in the north of Norway, and have been living for some time in Spain and Italy. In the last years he decided to start helping people who wanted to get new opportunities and get a fresh start in a new country: Norway.